Top 10 Health Insurance Companies in Switzerland
While the variety of public, subsidised private, and totally private health insurance choices available in Switzerland might make choosing an insurance plan appear overwhelming at first. However, the country's healthcare system has earned a reputation as one of Europe's best. Once an international resident of Switzerland has signed up for Swiss medical insurance, he or she will be eligible to receive reimbursements for Swiss medical services. So, it's beneficial and mandatory to have health insurance in switzerland. Know about the top 10 best health insurance companies in Switzerland for buying the best swiss health insurance.
Is Health Insurance really necessary in Switzerland?
After becoming a legal resident of Switzerland and obtaining a work permit, most foreign nationals are required by law to enrol in Swiss health insurance, with a few exceptions.
Child health insurance in Switzerland
Within the first three months after delivery, parents in Switzerland have the option of purchasing infant health insurance that will begin on the day of birth. If you wait more than three months after giving birth to purchase medical insurance, coverage won't begin until the policy's effective date. Up until they turn 18, kids can get discounts on their own insurance policies if they sign up with a separate provider from their parents. After they turn 18, young adults are responsible for purchasing their own health insurance and should get a reminder letter in the mail.
What are the repercussions if I do not have Swiss health insurance?
In Switzerland, if you don't sign up for health insurance within three months, your local government will do it for you—even if it means paying more for a less desirable plan. Aside from those specifically exempted, visitors to Switzerland who do not have health insurance will be required to pay out of pocket for any medical care received in Switzerland. Hence, it's advised to compare health insurance companies and get it from the best health insurance companies in switzerland.
Obtaining a Health Insurance policy in Switzerland
Healthcare in Switzerland must be paid for out of pocket. Only after arriving in Switzerland and applying for a Swiss residency permit or registering with the local municipality may non-Swiss citizens enrol in Swiss healthcare (in the case of EU citizens moving to Switzerland).
You'll have 90 days from the day you arrive in Switzerland to sign up for a Swiss health insurance plan or request an exception. It's in your best interest to look around until you find a service provider that works for your needs and tastes. When applying for a policy, you will likely be asked to produce evidence of residency and other identifying information.
After signing up with a Swiss health insurance provider, your coverage will go all the way back to the first day you were legally required to have Swiss health insurance, such as when you moved to Switzerland or had a child. Since you can submit claims going back in time, you must also pay your insurance payments back to the start of your mandatory coverage term. Family members, such as spouses and children, are often not covered under a single policy, so they must obtain their own policies.
How to choose Health Insurance Provider in Switzerland?
A resident of Switzerland can contact their cantonal government for information on approved health insurance companies switzerland. Consider the provider's pricing, coverage, and claims processing while making your selection. In Switzerland, if you are on a plan with a CHF 300 excess and you want to switch health insurance providers, you have until the end of June or the end of December, respectively, to give the new company notice. Otherwise, you may only switch Swiss health insurers at the end of each calendar year, and then only if you provide at least one month's notice. Informational cancellation letters and other resources are available on the Swiss government website. Here's the list of top 10 Health Insurance Companies in Switzerland.
List of Best Health Insurance Companies in Switzerland

Coverage for medical emergencies including illness, injury, or pregnancy is a minimum requirement for most jobs. As a result, Swica offers the best health insurance in switzerland. The six different insurance plans offered by SWICA and PROVITA offer exceptional value for the money and can help you save hundreds of Swiss francs annually. Your first point of contact with the insurance company will be different from the standard plan. Nothing changes in the benefits package. Also highly regarded and justifiably proud of having the most content policyholders in Switzerland is SWICA. High levels of satisfaction have been the norm; over the past decade, SWICA has topped all independent health insurance polls (Comparis, K-Tipp, bonus.ch, and amPuls). You, too, can rely on SWICA and enjoy the perks available only via membership.
One of Switzerland's major health insurers is Sanitas, which has its headquarters in Zurich. To start off 2019, around 835,000 people have signed up for health insurance from Sanitas. The total amount of premiums received is 2,899 billion Swiss francs. Sanitas provides several supplemental insurance plans, as well as dental insurance, in addition to the standard selection of basic insurance plans. Check out several plans' costs and coverage details to locate an insurance package that works for you
Located in the heart of Lucerne, the headquarters of Concordia Health Insurance provide peace of mind for their policyholders. Established in 1914, the firm's main area of expertise is providing health and accident insurance. The health insurance provider provides numerous optional extra policies in addition to the mandated baseline coverage, such as dental and long-distance coverage.
KPT Health Insurance was founded in 1890 and is headquartered in Bern. In 2018, premiums from over 428,000 policyholders in health insurance brought in CHF 1.77 billion.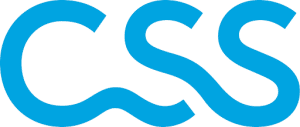 CSS Health Insurance was founded in 1899. Christian Social Health Insurance of Switzerland, to provide its full name in abbreviated form. Lucerne is home to the insurance firm's main office. The yearly premium volume for the firm is 6.17 billion Swiss francs, and they serve a client base of 1.75 million people. Arcosana, Intras, and Sanagate Health Insurance are also part of this insurance group.
In 1996, the insurance companies KKB, Grütli, and Evidenzia merged to become the Berne-based Visana Health Insurance. At the moment, it holds a 7.3% share of the market thanks to its 698,000 customers in mandatory basic insurance. The total amount of premium income is around 3,3 billion Swiss francs. The health insurance plan provides a number of optional coverage enhancements beyond the core plan's benefits.

Since its inception in 1914, the Sympany has offered ready-to-use health insurance coverage. To begin with, the company was known as the öffentliche krankenkasse (KK) Basel. The company's headquarters are also in Basel. There are now five different insurance subsidiaries under the umbrella of the organisation. The company has 259,703 private subscribers in the health insurance sector, with the basic plan alone covering 202,270 people. The health insurance firm collected CHF 1,048,000,000 in premiums in 2018.
8. Innova health insurance
Innova Health Insurance has headquarters in Gümlingen and it offers health and accident insurance for private individuals and companies. Founded in 1999, the company's focus is on selling additional insurance policies and covering benefits above those covered by the minimum required by law. About 69,925 individuals have chosen Innova's supplemental insurance thus far. In terms of health insurance provided by Innova Health Insurance, non-smokers can also take advantage of some very favourable terms.
9. Agrisano health insurance

The Agrisano Foundation operates five separate businesses, one of which being Agrisano Krankenkasse AG. Founded in 1992 by the Swiss Farmers' Union, the foundation researches and creates insurance policies for Swiss farm families and their employees. This covers the basics when it comes to medical coverage as well as a variety of add-ons such as supplemental policies for hospitalisation, daily allowances, dental work, and accidents. Agrisano has had more than 143,000 people sign up for their basic insurance and more than 76,000 people opt for the AGRI special supplementary model. The premiums collected from mandatory health insurance in 2017 totaled CHF 400 million.
10. Helsana health insurance

In 1996, Helvetia and Artisana merged to form the current health insurance company known as Helsana. It has more than 1.9 million policyholders, bringing in premium revenue of CHF 6.5 billion, making it the largest health insurance provider in Switzerland. Helsana provides health and supplemental insurance, and you can shop around for the best price by comparing their plans.
The Big Question: Which Health Insurance Company Is Right for You?
Now we get to the part when your personal tastes, citizenship, and destination country all come into play. Having health insurance is crucial because it may mean the difference between life and death in the most dire circumstances.
Do your homework and learn as much as possible about the company, its policies, and its claims process before committing to one.
In conclusion, The internet makes it easy to get in touch with these businesses and acquire overseas medical or insurance coverage. However, make sure to be aware about your situations and study all the companies before making a purchase.
Compare Health Insurance Today
The it's time to compare the health insurance premiums.