Find, Compare & Save Health Insurance in Switzerland 2023
Neutral and independent comparison – Get the best offer in Switzerland
– Full transparency of insurance models.
Compare premiums and benefits easily. Because you will receive several reputable offers from recognized providers in no time.
All health insurance premiums online. Find the cheapest health insurance!
Save up to 2,161 francs per person per year -Compare now!
Compare Health Insurance in Switzerland - Coverage & Cost
The Swiss healthcare system is amongst the best in the world. However, it is also amongst the most costliest ones. Thus, the Swiss government has made it mandatory for all the expats and its citizens to get health insurance. As a result, health insurance comparison Switzerland is necessary. Using our website for health insurance in Switzerland, you can get cheap health insurance Switzerland along with all the details including Cost, Coverage, Doctors, etc. With our swiss health insurance comparison calculator, comparing health insurance is simpler, finding the best plan for you and your family is easy, and understanding the insurance coverage is quick.
PrimApp - Cheapest Health Insurance Switzerland
Save upto 2000 Francs with Health Insurance in Switzerland Comparison
The vast majority of policyholders just renew their coverage each year in Switzerland, despite having the option to transfer insurers every year. To illustrate, if you're in good health and don't visit the doctor much, you may want to choose a high deductible health insurance plan that costs less overall. However, if you have a need for supplemental health insurance Switzerland, you'll need to factor it into your budgetary planning and select an appropriate solution.
PrimApp helps you compare Swiss health insurance and choose the most cost-effective basic health insurance plan in Switzerland by comparing plans side by side. To help you choose the greatest coverage at the most affordable price, our premium health insurance Switzerland calculator analyses and compares data from thousands of insurance providers.
A deductible is optional and may be set to a number that works best for you in terms of both cost and reassurance, whether you go with a traditional GP, HMO, or any other type of insurance plan. You can save a lot of money on Switzerland's expensive healthcare by using our calculator for basic health insurance comparison Switzerland anytime and any number of times.
Three Simple Steps to find Best Health Insurance in Switzerland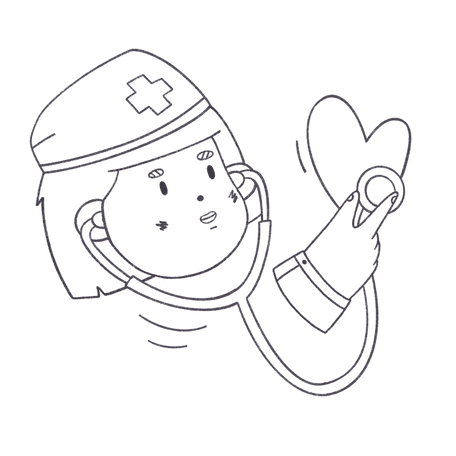 Basic Health Insurance
Basic health insurance is mandatory for everyone in Switzerland. Even among different providers, the benefits are common to all as decided by KAV, the Federal Office of Public Health. Any health insurance fund you apply to will have to compulsorily accept you as policyholder and provide the same level of services to all holders. However, there are also types of basic health insurance that you might need to differentiate through basic health insurance comparison switzerland.
Supplemental Health Insurance
Though basic health insurance is sufficient for most medical care expenditures. However, it does not cover dental services, special hospitals, and even numerous out-patient services. You'll need to get supplemental health insurance for them, which is especially important in times of crisis. The premiums might differ greatly from person to person based on factors such as age, location, and level of risk. Hence, make sure to choose the best supplemental health insurance Switzerland after using our health insurance comparison tool.
Prenatal/Pregnancy Health Insurance
Prenatal registration allows parents to secure private health insurance coverage for their unborn child in the event of a preexisting condition or other medical emergency. Even though supplementary insurance may be rejected in such instances, prenatal registration ensures coverage without the need for a medical exam. Health insurance prices for families might be lowered by signing up for prenatal or pregnancy insurance Switzerland coverage before the baby is born.
How much will be my monthly premium?
Health insurance providers can adjust their premiums yearly, which will be approved by FOPH. Further, depending on the policyholders' age, residence, preferred insurance model, etc., premiums vary. With our best health insurance Switzerland comparison tool, you can choose your preferred criteria and compare the best plan for you, get a quote, and transfer from your existing plan.
Which deductible would be best for me?
You have to cover the initial portion of your medical costs before your insurance is activated. The general rule is that higher your deductible, the lesser will be your premiums. In the PrimApp – health insurance swiss comparison tool, you can select whatever deductible you prefer and then compare the premiums provided by various health insurance funds to ensure you avail of the best plan.
What are the usual mistakes people make in choosing health insurance?
The most common mistake is that most people generally renew their insurance and do not compare Swiss health insurance. You also need to be aware that when you choose the wrong deductible, irrelevant insurance model, or are unaware of the managed care insurance terms and conditions, you can end up paying higher premiums.
Why is health insurance comparison in Switzerland so important?
You can change your insurance provider only once a year, and it is a great opportunity to understand your coverage. Depending on upcoming medical care requirements, you can compare different providers to identify the best plan for you and choose accordingly. Our best health insurance Switzerland comparison tool offers detailed, neutral, and up-to-date information to help you make the best decision.
Don't rush the process. Set aside the time you would require to do thorough research for your specific needs, and make notes.
Make sure you don't miss any details in filling up the health insurance premium calculator and recheck all the points thoroughly.
When you perform the actual comparison, also check the benefits that are listed for different health insurance providers before finalising your plan.
Make sure to buy supplemental health insurance switzerland, pregnancy insurance switzerland and basic health insurance comparison switzerland altogether to get plenty of discounts and all the benefits at one place.
Compare Health Insurance Premiums Switzerland
If you want to compare health insurance in Switzerland then you have come to the right place. PrimApp is the no. 1 health insurance comparison tool to compare health insurance in Switzerland. The PrimApp has all the features that you require to compare health insurance in Switzerland whether it is looking for premium price or all the benefits. PrimApp makes it easier for you to find out the best insurance plans as per your needs. Health insurance Switzerland compare is a breeze if you use PrimApp. PrimApp also provides unbiased health insurance Switzerland comparison that means you get the most efficient and effective insurance plan for you. 
Switzerland health insurance comparison is a daunting task  and can waste your plenty of time and money. Furthermore, you might still stay confused and not get any answer. However, with swiss health insurance comparison tool- PrimApp, you get to see the complete details of each package in short and concise manner. Thus, saving your time, energy and money while giving you accurate information. 
Health insurance comparison in Switzerland is important because health insurance in Switzerland is a costly affair. Besides, it is important to have at least basic health insurance in Switzerland. If you don't have one, you might not be able to get a Swiss Visa. Or in some cases, canton governments will get  it for you. As a result, you will have to pay a higher premium resulting in a hefty amount and huge drawback for you. Thus, precaution is better than cure and you should do health insurance comparison in advance so that you are always secured and your money doesn't get unnecessarily wasted. 
Comparison health insurance using PrimApp can also help you save time and resources that you will spend while consulting with insurance brokers or visiting their offices. Furthermore, you won't have to face that hard feeling of saying no to the insurance broker that you don't want to buy. If you compare health insurance with PrimApp, you will easily make your decision without any pressure. A health insurance compare will also benefit you in changing insurance plans.  Health insurance in Switzerland rules allows you to change your insurance company once a year. If you are not satisfied with your current insurance plan or can get a better insurance somewhere else, you can do a health insurance comparison using PrimApp and then buy that insurance which suits you. 
Health insurance in Switzerland can be of various types. However, the best health insurance in Switzerland is that which helps you and your family without breaking a bank.  To know the best health insurance in Switzerland as an expat or citizen of Switzerland, you will need to do a Switzerland health insurance comparison. Expats must note that basic health insurance premiums in Switzerland are mandatory for everyone including new born babies. However, if you are starting a family in Switzerland, prenatal registration health insurance Switzerland becomes more valuable and beneficial for you. To know the benefits of prenatal registration health insurance in Switzerland and pregnancy insurance in Switzerland, you can use PrimApp.  PrimApp usage for comparison health insurance will not only help you understand the benefits but also will provide you with offers on cheapest health insurance in switzerland. Keep in mind the cheap health insurance in Switzerland is not of poor quality. Rather it can be your lifesaver in case of an emergency. 
The Swiss health insurance system is amongst the best in the world. So, if you get health insurance Swiss after a Switzerland health insurance comparison, you will not have to worry about most things. If you paid a high premium and availed less deductions, your compulsory health insurance in Switzerland along with Supplemental Health insurance will provide you everything including medications, consultation, dental care etc. Apart from this, you can get direct quotes on insurance quotations without any hidden costs if you use PrimApp  for supplemental health insurance comparison in switzerland or other comparison query on insurances. 
There are multiple health insurance companies in Switzerland, so choosing the Best Swiss Health Insurance for Your Baby is not an easy task. Therefore, make sure to compare health insurance companies before buying any health insurance in Switzerland for your baby. Best health insurance companies in Switzerland will offer you insurance that will cover most essential as well as supplementary services at affordable costs.  
The most typical error that Swiss citizens make is that they just renew their insurance without ever comparing plans. You should also know that your premium rates might rise if you select the incorrect deductible, use an inappropriate insurance model, or fail to familiarise yourself with the managed care insurance's specific terms and conditions. As a result, Switzerland's leading health insurance comparison company – PrimApp aims to generate awareness so that people get to choose the right insurance and safeguard their families.
If you do not compare health insurance in Switzerland, there is a high probability that you will not get discounts, buy the wrong insurance, or miss important details. So, always check health insurance companies in Switzerland before paying them. Interestingly, when you compare company health insurance, you also get to learn a lot about health insurances in Switzerland. Thus, you can also guide your family members about the health insurance and how to avail it. It results in saving your life if you are in an emergency. As your family members will be able to handle and avail health insurance benefits. You might also consult health insurance comparison companies to better understand the health insurance plans in Switzerland. However, it's assured that if you use PrimApp, you will not have doubts and you will get a clear idea on which health insurance to choose for your safety, family planning and pocket.
Compare Health Insurance Today
The it's time to compare the health insurance premiums.