Health Insurance Comparison Switzerland 2022
Compare and find best premiums for Swiss basic health insurance for Switzerland's existing and new citizens, as well as ex-pats. Compare now to save health insurance online.
Health Insurance Comparison Switzerland - Cost & Coverage
It is mandatory for all residents in Switzerland to take out compulsory health insurance. The basic health insurance benefits are similar for all health insurance funds in the market. But the monthly premiums vary depending on a lot of factors such as residence area, annually adjusted premiums, etc.
Basic Insurance is enough to cover around 80% of the insured's medical costs, but does not include dental care, private healthcare provision, and out-patient medical services. This requires additional or supplementary insurance which varies from provider to provider.
PrimApp - Compare Health Insurance in Switzerland
Save up to 2,000 francs with Health Insurance in Switzerland comparison
Switzerland health insurance companies can adjust insurance premiums only once a year. In 2021, insurance costs rose by 5%, and will further increase by 9% in 2022. Most policyholders simply renew their insurance, though they can switch their provider annually. For example, if you are generally healthy and rarely require medical care, you can go for the cheapest insurance policy for you with the highest deductible for maximum benefits. But if you require additional services, you must incorporate those requirements into your calculations, and then pick from the options available to you.
With PrimApp, you can compare the different costs of your basic health insurance in Switzerland and ensure that you maximize your savings. Our premium calculator calculates thousands of insurance premium data and provides a neutral comparison so you can avail of the best features with lowest premiums. You can select the amount of deductible according to your convenience, accident cover, and the insurance model you prefer viz., standard, General Practitioner, HMO, and others. It is advised that regular comparison of insurance premiums will help you save significantly in accessing Switzerland's costly healthcare services.
Compare Swiss Health Insurance in 3 simple steps:
Enter PolicyHolder Data
This includes year of birth, residence canton (state), preferred accident coverage (Y/N), and your preferred deductible amount.
Compare Health Insurance Premiums
Filter and sort criteria to compare different insurance providers and their premiums. You can explore customer ratings, repayment timelines, premium developments, and other factors to choose cheapest health insurance in Switzerland.
Get Quotes Directly online
You can apply to the insurance providers of choice and receive free health insurance quotes online, so you can choose the best plan for you.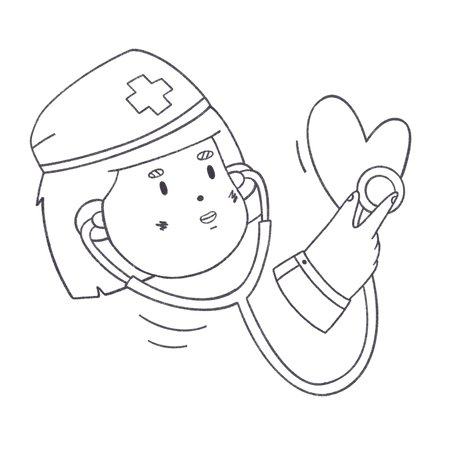 Basic health insurance
Basic health insurance is mandatory for everyone in Switzerland. Even among different providers, the benefits are common to all as decided by KAV, the Federal Office of Public Health. Any health insurance fund you apply to will have to compulsorily accept you as policyholder and provide the same level of services to all holders.
Supplementary insurance
Though basic health insurance is adequate for a majority of medical care costs, it does not cover dental care, private facilities, and even several out-patient care. For these, you will have to avail supplementary health insurance that are quite critical during emergencies. Depending on your age, residence, and risk involved, the premiums can vary quite significantly.
Prenatal registration
You can register for your baby before it is born so the baby will be insured at birth, and can be admitted into private health insurance in case there are any birth defects or illnesses. Supplementary insurance can be denied in such cases but with prenatal registration, will be automatically approved, without the mandatory health check. Usually, prenatal registration comes with great discounts and can reduce the health insurance premiums for a family package.
How much will be my monthly premium?
Health insurance providers can adjust their premiums yearly, which will be approved by FOPH. Further, depending on the policyholders' age, residence, preferred insurance model, etc., premiums vary. With our online health insurance premium comparison, you can choose your preferred criteria and compare the best plan for you, get a quote, and transfer from your existing plan.
Which deductible would be best for me?
You have to cover the initial portion of your medical costs before your insurance is activated. The general rule is that higher your deductible, the lesser will be your premiums. In the PrimApp, you can select whatever deductible you prefer and then compare the premiums provided by various health insurance funds to ensure you avail of the best plan.
What are the usual mistakes people make in choosing health insurance?
The most common mistake is that most people generally renew their insurance without doing a cost comparison annually. You also need to be aware that when you choose the wrong deductible, irrelevant insurance model, or are unaware of the managed care insurance terms and conditions, you can end up paying higher premiums.
Why is health insurance comparison in Switzerland so important? You can change your insurance provider only once a year, and it is a great opportunity to understand your coverage. Depending on upcoming medical care requirements, you can compare different providers to identify the best plan for you and choose accordingly. Our health insurance comparison in Switzerland offers detailed, neutral, and up-to-date information to help you make the best decision.
Don't rush the process. Set aside the time you would require to do thorough research for your specific needs, and make notes. 

Make sure you don't miss any details in filling up the health insurance premium calculator and recheck all the points thoroughly.

When you perform the actual comparison, also check the benefits that are listed for different health insurance providers before finalizing your plan.